The Intimacy Pyramid
Creating connections that stand the test of time.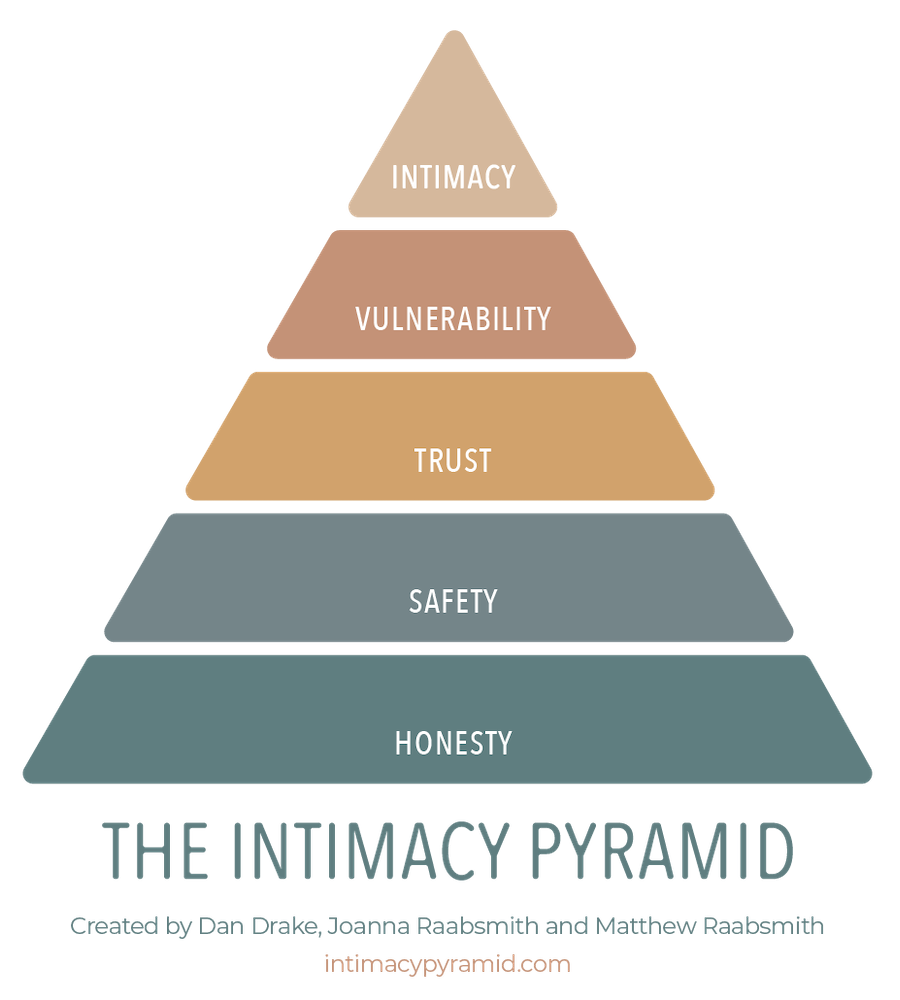 ABOUT THE INTIMACY PYRAMID
The intimacy pyramid is a model for relational restoration and growth that balances individual work and relational healing. It address the pain that can be experienced from an imbalanced relationship and locates the healing for both individuals within the relationship, facilitating healthy growth within the relationship.
We believe it's vital for couples to build intimacy from a foundation of honesty, safety, trust, and vulnerability. All these pieces are critical to a thriving marriage.
Exploring relational depths
Through this exciting new book, we plan to explore what it means to build true relational intimacy, exploring both the concepts behind the different levels and practical applications for you and your loved one to begin diving deep with each other into new levels of relational intimacy.
Creating a lasting journey
Not only does this book allow you to go deep in your relationship, but it gives you the insight and tools to maintain this intimacy throughout the course of your lives. It will help create a solid foundation for lasting growth whether your relationship is one or one hundred years in the making.
"Building True Intimacy: Creating a Connection that Stands the Test of Time", introduces a new model for healing and restoring relationships, the "Intimacy Pyramid."
"It is an absolute human certainty that no one can know his own beauty or perceive a sense of his own worth ​until it has been reflected back to him in the mirror of another loving, caring human being."
John Joseph Powell